The Shades of Magic Wiki is a collaborative community website about the best-selling Shades of Magic trilogy and it's upcoming sequel trilogy Threads of Power by V.E. Schwab that anyone, including you, can edit! We aim to become a definitive source for all things related to Shades of Magic and it's upcoming TV adaptation. This wiki was formerly part of the soon to be defunct Victoria Schwab wiki.
WARNING: This wiki contains spoilers about the series! Read at your own risk.




---
V.E. SCHWAB NETWORK
---
---
OTHER WIKIS
---
---
Do you want to become an affiliate? Then, please click here.
December 5, 2017: A Conjuring of Light won the third place in the Goodreads Choice Awards 2017 in the category "Best Fantasy"!


November 30, 2017: V.E. Schwab announced a secret project featuring a young Tieren Serense and Nokil Maresh!


November 14, 2017: A Conjuring of Light was named one of the best Science Fiction and Fantasy books of 2017 from Kirkus Reviews!


October 31, 2017: The collector's edition of A Darker Shade of Magic has been released!


August 29, 2017: Threads of Power, a sequel trilogy to the Shades of Magic, was announced.


March 12, 2017: A Conjuring of Light is 6th on the New York Times Bestseller List for Hardcover Fiction.


February 21, 2017: The final book in the Shades of Magic trilogy, A Conjuring of Light has been released!


December 5, 2016: A Gathering of Shadows won second place on the 2016 Goodreads Choice Awards for Fantasy.


February 3, 2016: A Darker Shade of Magic is getting a TV series! Schwab, herself, is set to write the pilot.
Are you excited for the new series, Threads of Power?
"
It doesn't matter what someone is. Only what they think they are.
"
Did you know...
... that both Kell and Alucard are cat-persons?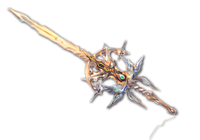 Fantasy Literature
Go to these sites for info or for help with your own wiki!
A Court of Thorns and Roses • A Song of Ice and Fire • Beyonders • The Black Company • Coraline • The Dark Tower • Deltora Quest • The Demon Cycle • Discworld • The Dresden Files • The Edge Chronicles • Fablehaven • The First Law • Grishaverse • His Dark Materials • Inheritance Cycle • The Kingkiller Chronicle • The Land of Stories • The Magicians • Malazan Book of the Fallen • Mistborn • Pern • Ranger's Apprentice • Redwall • The Secrets of the Immortal Nicholas Flamel • Shades of Magic • Shannara • The Spiderwick Chronicles • The Stormlight Archive • Sword of Truth • Throne of Glass • Wheel of Time
Want your community included? See how!

Ad blocker interference detected!
Wikia is a free-to-use site that makes money from advertising. We have a modified experience for viewers using ad blockers

Wikia is not accessible if you've made further modifications. Remove the custom ad blocker rule(s) and the page will load as expected.